Recently a friend of mine put together a survival bag starter kit.  This kit contains 4 items that are very valuable in a survival situation. It is only sold on Amazon HERE.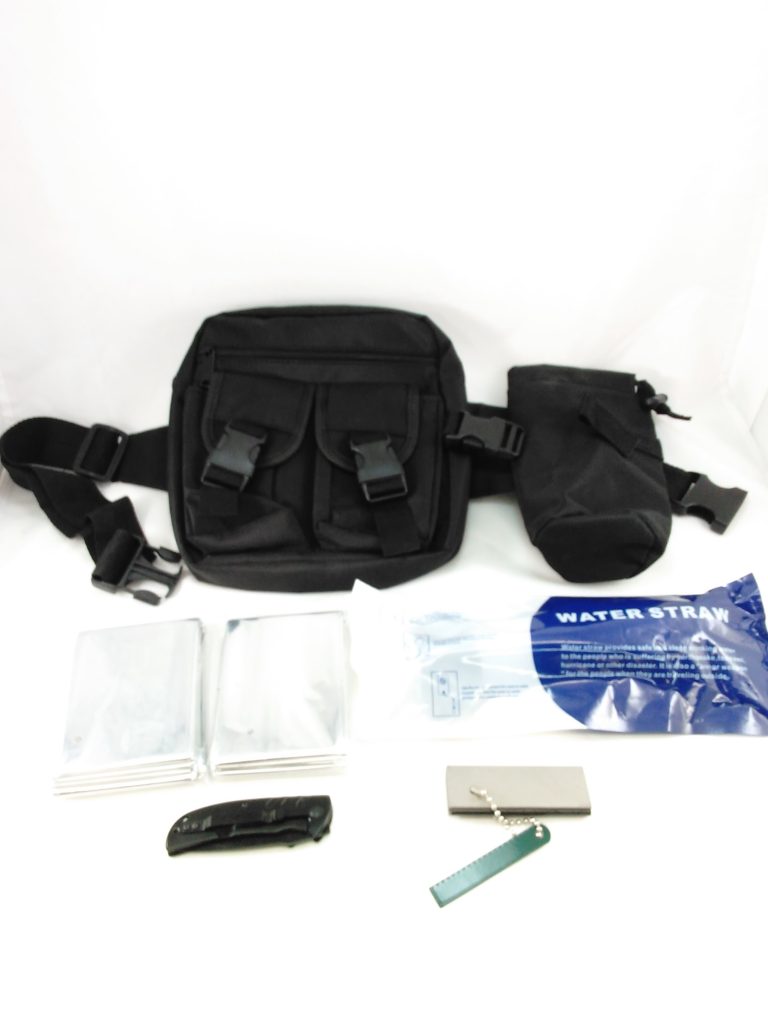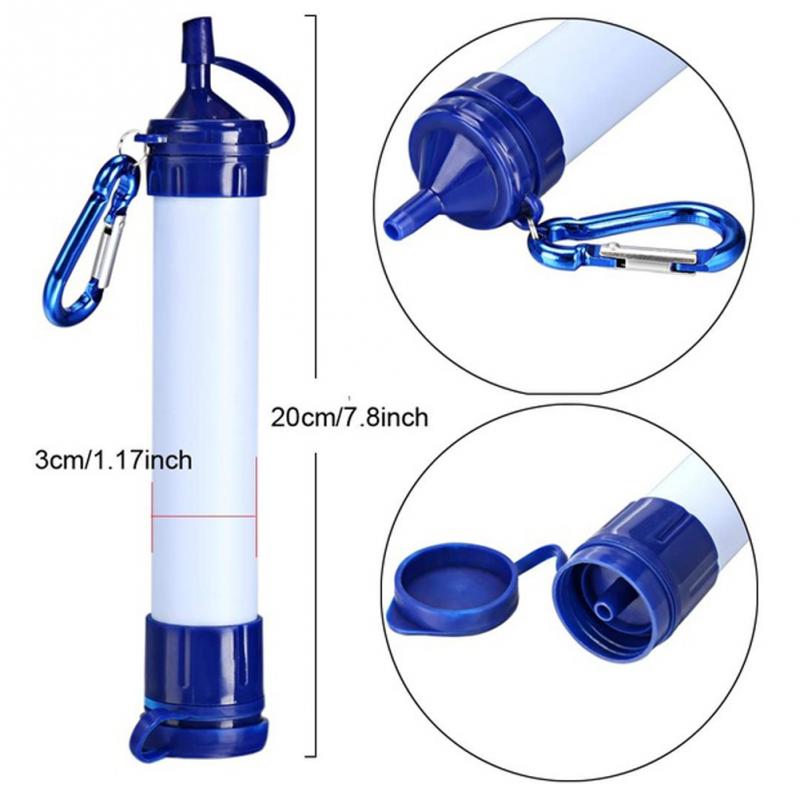 Water filter straw.  This water filter straw is the same thing as a life straw, but with out the logo and price to go along with it.  This filter can be screwed onto a common bottle, such as a half litter, 1 litter, or 2 litter bottle that is commonly found at any convenience store. There is also a connection inside the threaded end that a hose can be attached to the filter.  This hose connection is made for connection of a water bladder and let gravity pull the water from the bladder through the filter.  In a survival situation clean water is the most valuable resource. There is an instruction sheet inside the package.  There is no shelf life for this filter because it does not contain any chemicals or activated carbon components.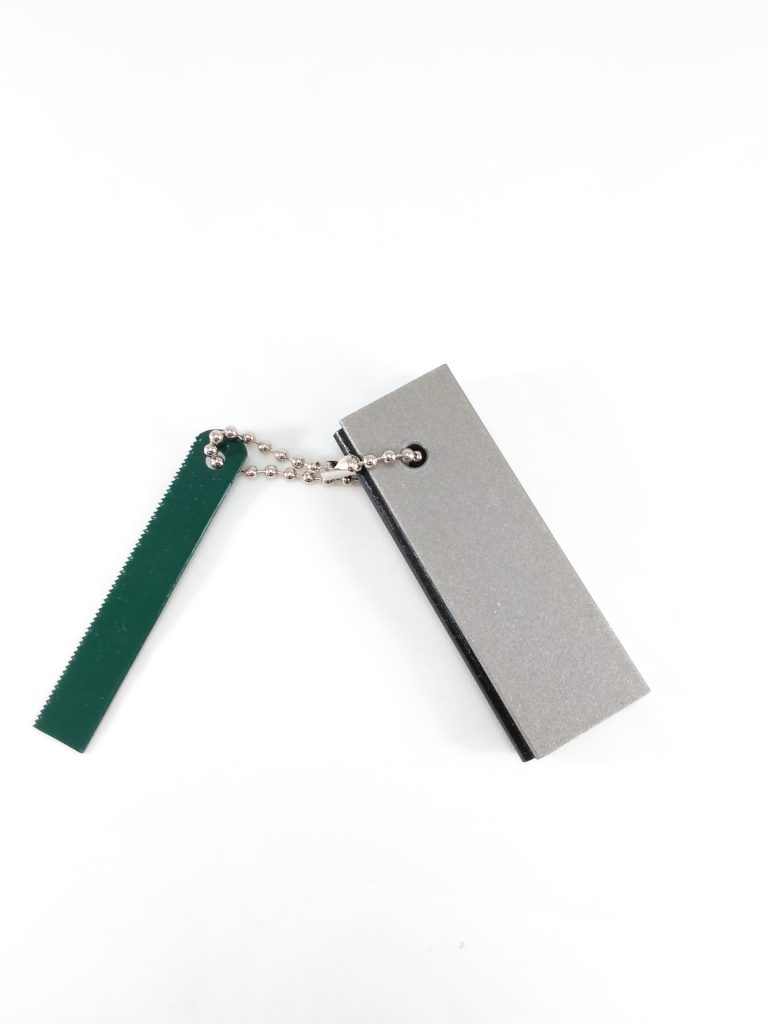 2. Magnesium fire starter.  This type of fire starter works in almost any conditions.  Using the scraper you shave off pieces of the magnesium bar into your kindling pile .  Then use the scraper to make sparks with the ferro rod that is on the side of the magnesium bar.  When the sparks land on the pile of magnesium shavings they begin to burn.  Depending on the conditions of the kindling being used this type of fire starter could start up to 100+ fires.  This fire starter is not damaged from water or temperature.  This fire starter does not require fuel, the magnesium it is made from is the fuel.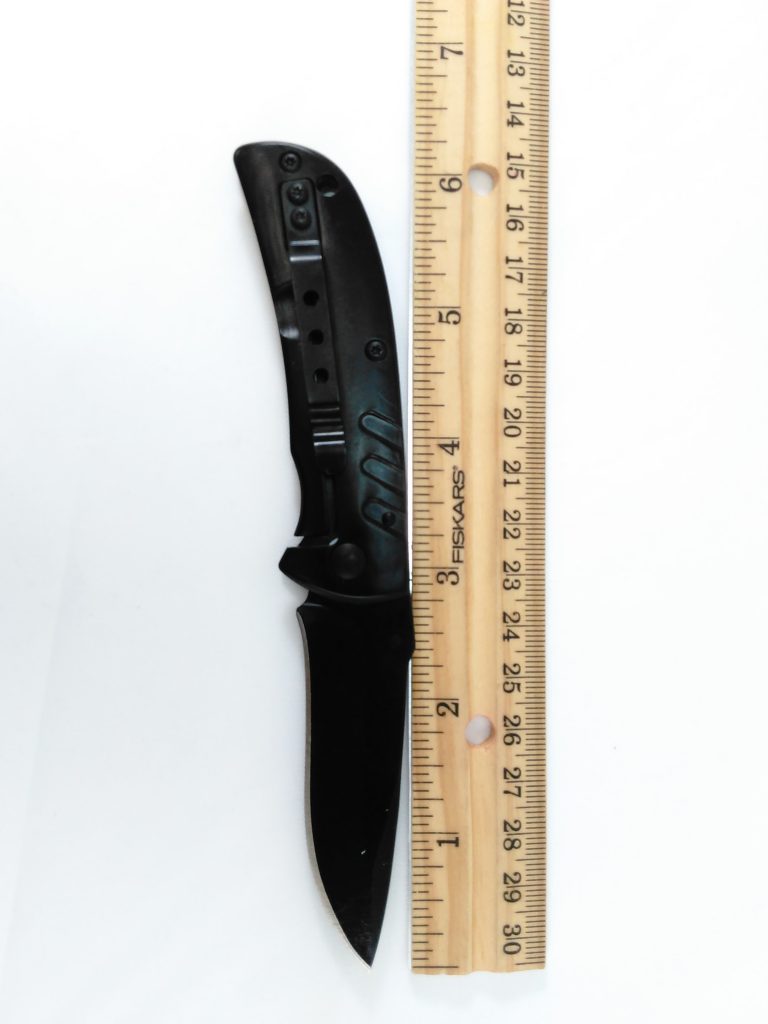 3. Folding pocket knife.  This knife comes with a belt clip, thumb stud,  and lanyard hole. It is easy to open and close with one hand.  A knife is a must have in any situation, especially a survival one.  Everything from cutting kindling to preparing food or getting yourself out of danger, a knife is needed.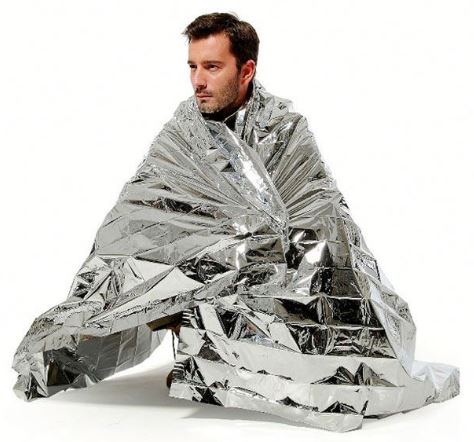 4. Mylar blankets.  There are 2 mylar blankets in this kit.  My friend put 2 of these blankets in the kit because some times there may be 2 people and they could each have a blanket. Or if you are alone you can use one like in the above photo, and use the other can be used to make a shelter.  These could also be used to make a bag if you needed to carry something, such as clean water.  They are not only good at keeping body heat in to keep you warm, they can also be used to shield you from heat and sunlight if you were in a warm weather climate.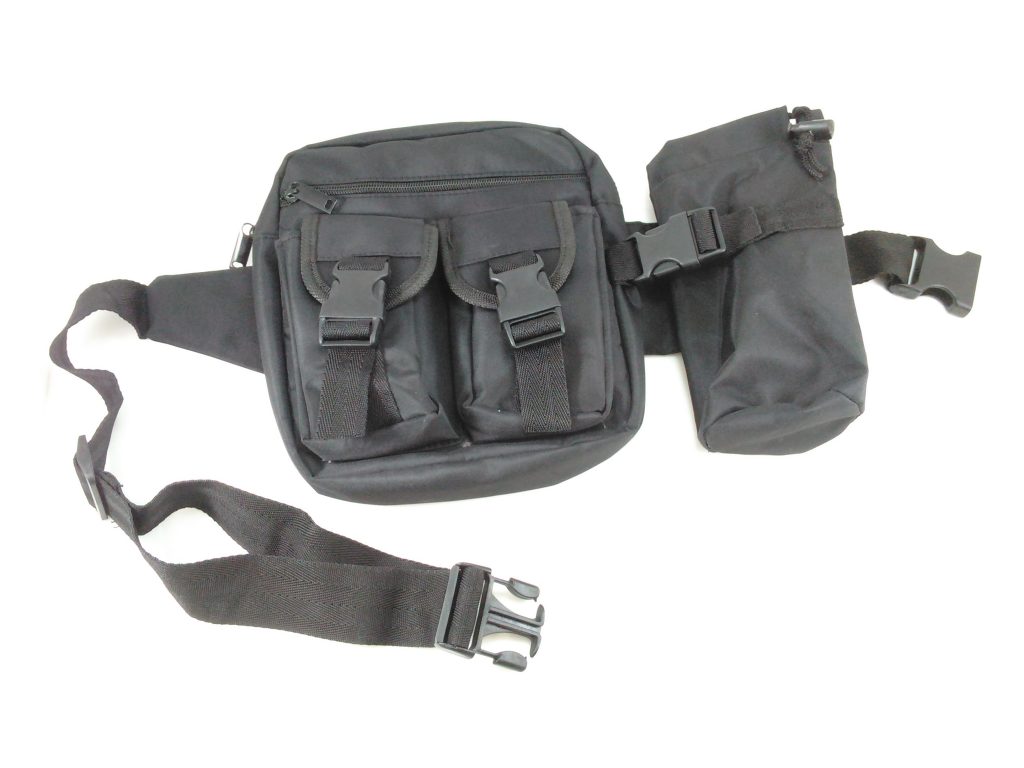 5. Waist pack. The 4 previous items all fit easily into the waist pack that is included in the starter kit.  This pack has 5 pockets, one of them is made for a water bottle.  The belt is adjustable from 34″-48″ waist.  If your waist is smaller then 34″ remember that you will be wearing this over clothing so it might fit.  If it still is to big you will have to adjust it with some stitching or pins of some kind.  If you need it bigger then 48″ you will need to extend the belt by cutting and stitching in a piece of webbing like the belt is made of.  The belt is sewn onto the pack so you can not loose the pack or water bottle pocket.  There is plenty of room to add other items that you may want to carry along with the 4 provided items.
I greatly appreciate anyone that looks at, even purchases, my friends kit.  He wants to grow an outdoor/survival products line making the items that people need available.  He has asked me to let everyone know that this item is available, and if anyone has any questions to ask them on the Amazon product page so he can answer them.
As always I would like to thank all my followers of this page.  If you have not already, please sign up for email  subscription to this blog so you will be notified when there is a new article.  To subscribe enter your email in the box provided in the upper right hand corner.  Be sure to tell your friends about this page also.